About the product
Hydrophilic gel
ACTIVEGEL is a synthetic polymer that does NOT contain animal components or substances derived from genetically modified organisms.
ACTIVEGEL does not dissolve after its introduction and allows you to quickly achieve a high cosmetic result.
The material has proven itself in neurosurgery for the treatment of cicatricial adhesive epiduritis, in pediatric urology for the treatment of vesicoureteral reflux, and can also be used as a depot for prolonged action of drugs in targeted therapy.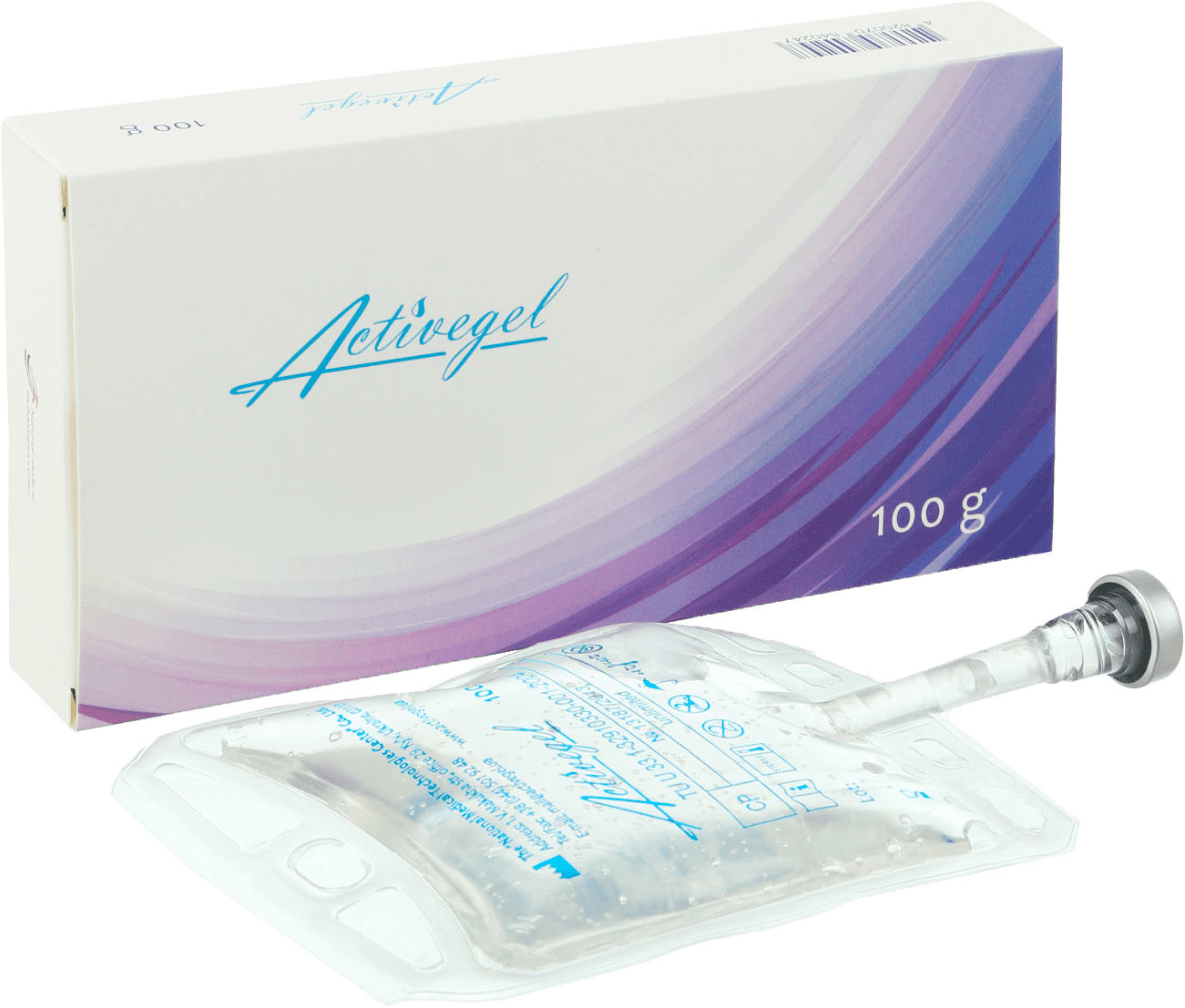 Activegel
Benefits
High biocompatibility
Long-lasting effect after implantation
Safe injection
Rapid recovery
FAQ
Frequently Asked Questions
What are the main differences between Activegel and form-stable implants?
Minimally invasive method of insertion, natural result, short rehabilitation period.
What are conditions of the procedure?
Surgical conditions using anesthesia
What is the length of rehabilitation period?
Rehabilitation period is shorter than with shapelier prostheses
Is there any chance of complications after the procedure?
It isn`t available if aseptic and antiseptic conditions, insertion techniques and postoperative requirements are met
What is the difference between Activegel and other similar products on the market?
We were the first on the market, with the largest production experience and continuous safety studies
Can ACTIVGEL be reused after it has been opened?
It is strictly prohibited to reuse the drug after it has been opened