About Product
About Product
Hydrophilic gel ACTIVEGEL is designed to compensate for the lack of soft tissue volume, to eliminate congenital or acquired defects of soft tissues received after injuries, diseases, and age-related changes in soft tissues of the human body.
The material allows you to solve a wide range of problems aimed at: restoring the shape, eliminating soft tissue deformities, and giving them a natural or desirable volume.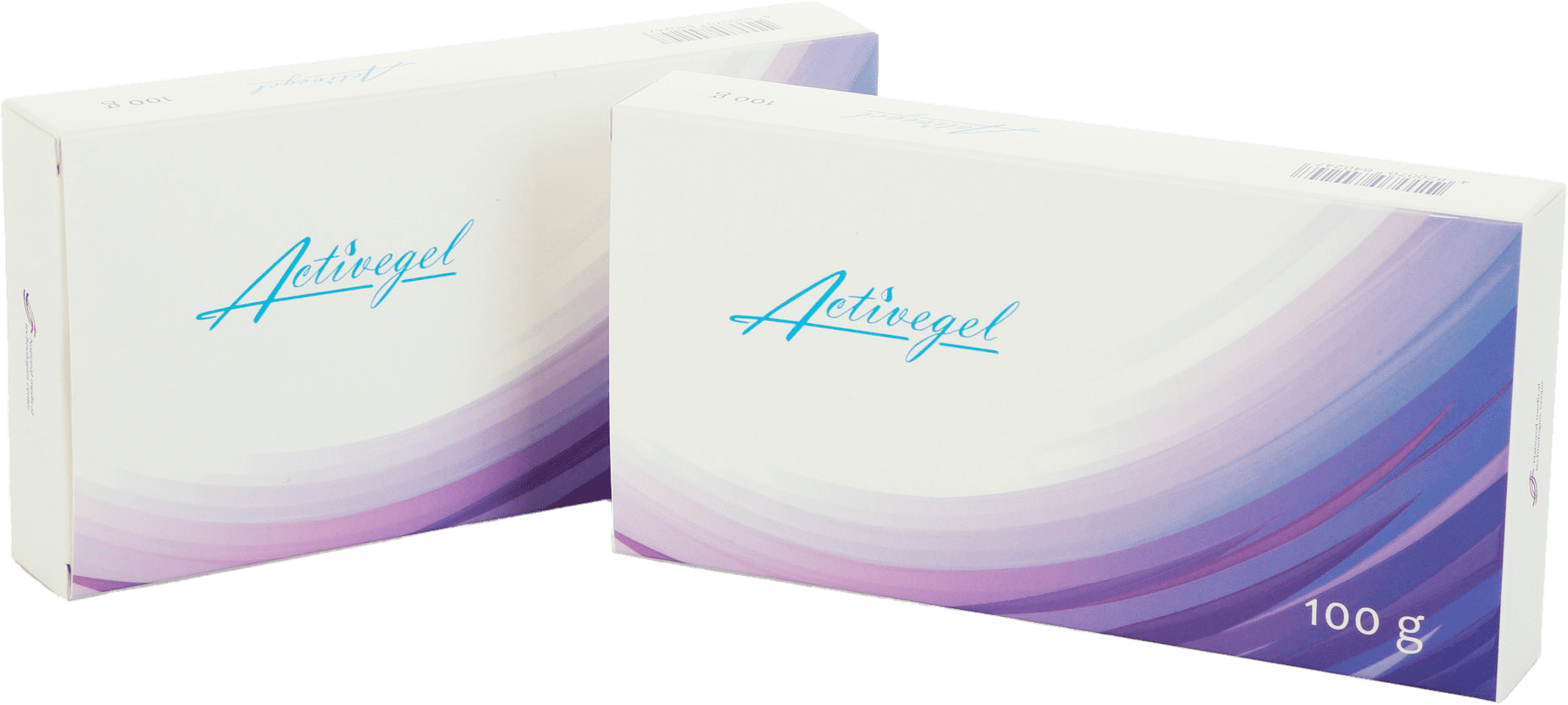 Activegel
Areas of application
20 years of production experience
>100 clinical tests
>500 000 successful procedures
ISO certificate
Production
Safety comes first
National Center of Medical Technologies LLC has implemented a quality management system in accordance with the requirements of EN ISO 13485:2016 "Medical devices. Quality Management System".
Production is carried out on the basis of the Pharmaceutical company "PHARMEX GROUP" in the production facilities of class C, certified under the GMP system.
Reviews from professionals
01
Clínica Videco
Dra. Jackereline Karina Uturunco Condori, Peru
La aceptación de Activegel en las pacientes fue muy óptima, obteniendo resultados inmediatos, duraderos y naturales. Activegel mejora los contornos de la cara y el cuerpo, además nos permite conferir equilibrio y armonia en el volume de las diferentes regions anatómicas
02
Instituto nacional de medicina regenerativa y celulas made S.A.C, Peru
Dra. Kalieska Arroyo
Acerca del producto Activegel debemos de afirmar que es un producto que se empezó a utilizer a partir de 2018 con resultados satisfatorios, inmediatos y muy gratificantes para los pacientes.
03
Belleza Peruana Global S.A.C
Dra. Danaes Caballo Recio
Como Centro estético y como un medico estamos muy satisfechos con los resultados, ya que el product nos Brinda la garantía del caso.
04
Centro de estética integral SVIDA
Dra. Brisa Araceli Sifuentes Gomez
A mi experiencia podria decir que las caracteristicas del implane, duracion, practicidad y seguridad son Buenos para ser un procedimiento minimamente invasive, incluso que no require post operatorio o ausencia laboral en la mayoria de los casos.
Popular Publications
Press centre
FAQ
Frequently Asked Questions
How long does the effect last after the ACTIVEGEL injection procedure?
ActiveGEL does not resorb at the place of injection and maintains the result after the procedure for at least 5-7 years
What complications can occur after administering ACTIVEGEL?
Immediately after the procedure, soft tissue swelling, slight redness or bruising may occur, which disappear within 5-7 days. These phenomena are tolerated and are not classified as complications. If the patient adheres to the postoperative period, there are no complications in the later periods after the procedure.
Does the drug dissolve after administration (biodegradation of the drug)?
ActiveGel is not resorbed in the soft tissues after its injection, unlike gels based on hyaluronic acid.
Can ACTIVEGEL be reused after opening the package?
ACTIVEGEL must not be used repeatedly after opening the package, which may provoke complications in patients.